Ajit Kumar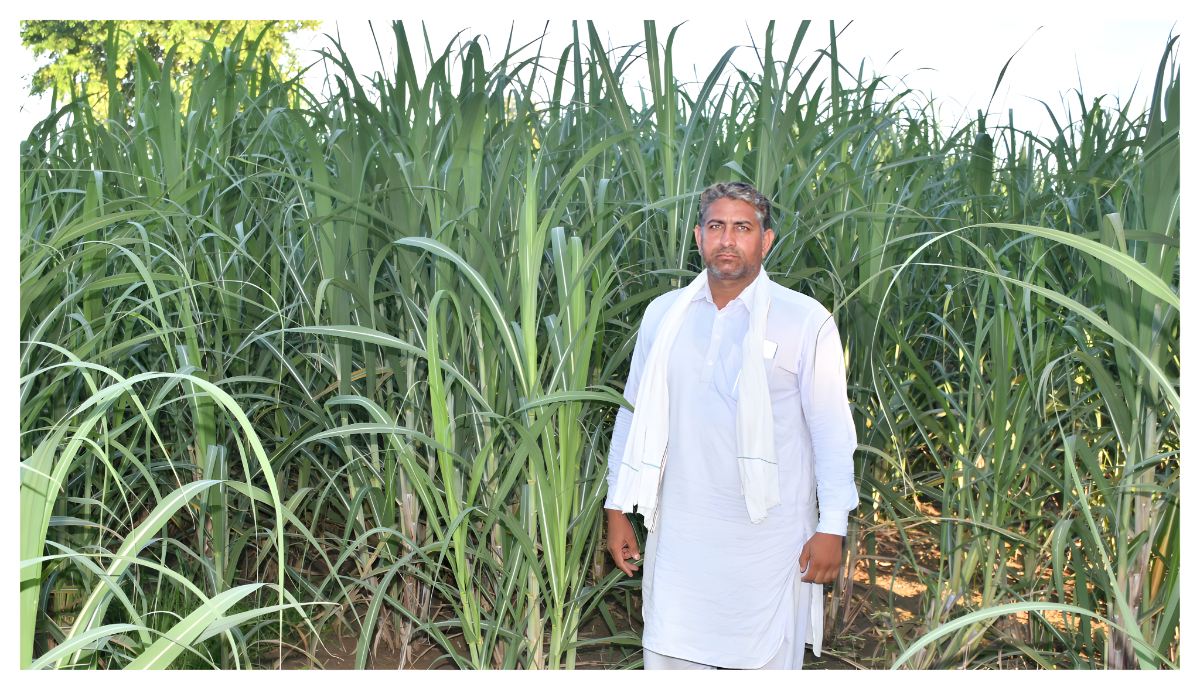 Sugar, Spice and AllThings Nice
Honey without bees
Indian cuisine is often associated with warm spices and savoury flavours. However, it was in India that sugar was first produced from sugarcane around 2,000 years ago. What's more, sugarcane had already been domesticated in India and chewed raw for their sweet flavour for centuries – if not millennia – previously, with ancient Greeks and Persians traders referring to the sweet juice as 'honey made without bees.' Today, India remains the world's largest producer of sugar and its largest consumer.
Ajit Kumar is one of modern India's 50 million farmers growing sugarcane. He's dealing with the challenges of uncertain prices and weather conditions, while also committing to greater sustainability.
Sugar and soil
Ajit comes from a family of farmers and inherited his parents' agricultural land. After finishing his studies, he took responsibility for the farm and soon busied himself with increasing yields and incomes. Part of this strategy has entailed crop diversification so that he now farms cotton and rice alongside his sugarcane.
Improving his farm's environmental sustainability, particularly its soil conditions, is also a priority. Ajit recognises that taking care of the soil takes care of his crops – enabling higher yields, which in turn will take care of his family by opening economic doors to improving living standards and educational opportunities.
Sustainable practices
Alongside good agricultural practices like avoiding stubble burning (instead using the harvest leftovers as dry fodder) Ajit has also been working with UPL for eight years to adopt our sustainable agricultural inputs onto his farm. Working with our team has allowed him to develop a ProNutiva package covering sowing to harvesting that is providing protection and nutrition to his crops.
His ProNutiva package includes crop protection products like our Vesta, Total, Saatha, Erose gold, and Triskele herbicides, the latter of which is specifically designed to protect sugarcane; Saafilizer and Avancer glow fungicides; and Ulala insecticide, working in synergy with our Gainexa foliar nutrition input. Gainexa is a biosolution that improves nutrient uptake and efficiency, increases plant strength, prevents the accumulation of harmful heavy metals in plants, and improves both post-harvest shelf life of the crops.
A wealth of knowledge
After 40 years in the business, Ajit has built up a wealth of knowledge that he, his family, his community, and all those with sweet-tooths are benefitting from. We're proud to be collaborating with him, learning from his experience and sharing our expertise in turn.