Andres Vargas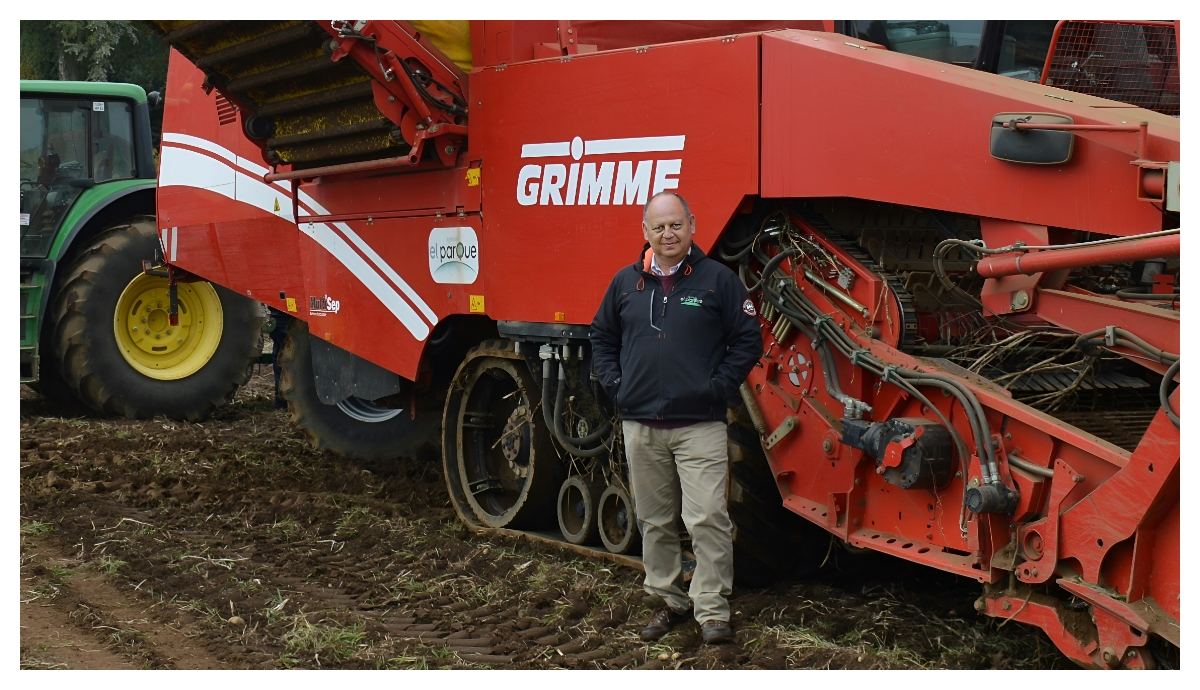 A Chip OffThe Old Block
Ancestral home and global supplier
PepsiCo is one of the largest food manufacturers in the world. Alongside fizzy drinks, it also produces a range of different chips – and for that it needs potatoes, millions of them. As the tubers' ancestral home, it makes sense that Chile should be a major supplier for PepsiCo, with the company one of the biggest buyers of the crop in the country.
Biochemist Andrés Vargas Teuber, based in the Chilean state of Los Lagos, is PepsiCo's largest supplier of potatoes in Chile and recognised as complying with the Rainforest Alliance's Sustainable Agriculture Network.
A family of growers
Andrés was born into a family of growers – his grandfather, Rutilio Vargas, and his father, Francisco Javier Vargas Niello, were both plant producers. After graduating from university, Andrés began working in his father's plant nursery, growing native and exotic plants. In 1993, however, Andrés setup on his own with his first hectare of potatoes. Only a year later he began working with PepsiCo as a producer for the brand, driving the growth of his farm to the over 580 hectares it stands at today.
To meet PepsiCo's demanding quality, quantity, and sustainability standards, Andrés has also become a leader in new technologies from sowing to post-harvest storage. His farm was an early adopter of mechanisation in Chile and is now introducing drones, electronic crop vigour indicators, and wider digitisation applications to reach new levels of precision and sustainability.
Innovations and inputs
Alongside these technical innovations, Andrés has also used UPL's tailored ProNutiva packages for the past six years. Indeed, Andrés is part of the Bio-Alliance agreement signed between UPL's Arysta subsidiary and PepsiCo in 2018 to produce healthier potatoes with less environmental impacts and greater efficiency. He particularly uses our Manzate and Proxanil fungicides and is now testing our Zeba soil conditioner to further improve his farm's water, energy, and fertiliser efficiency. As well as these inputs, Andrés also highlights the honesty and agility of the UPL team he works with, welcoming our shared focus on sustainability and building long term relationships.
A flowering stem
Looking over his successes, Andrés recognises another vital component – his farming community, both his direct employees and the whole value chain. He's committed to investing in and nurturing this socio-economic side of growing, ensuring that he supplies income and growth as well as potatoes. We're proud to chip in.