Brajesh Chaubhey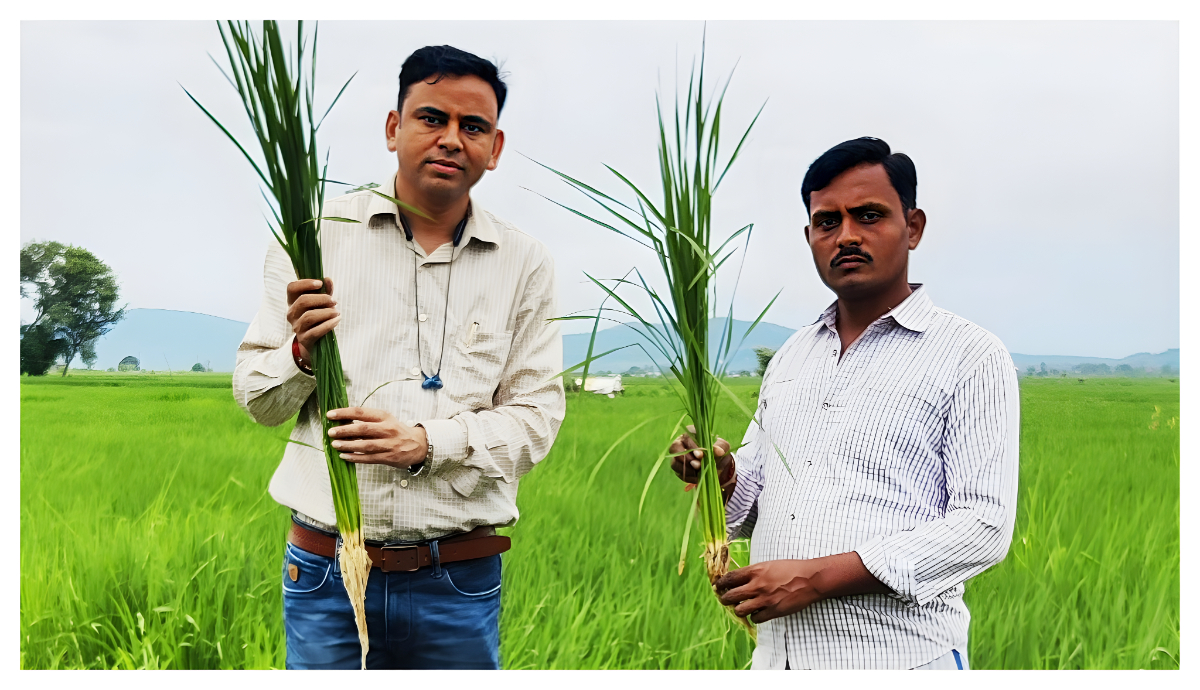 Fragrant Fields
Grain fit for a king
Basmati Rice is one of the most widely used ingredients in cuisines across the globe, but its origins lie in India where the long, slightly grained, aromatic rice has been a steadfast crop for generations.
The name 'Basmati' is derived from the Hindi word for 'fragrant.' Many scholars date the first account of Basmati in literature to the tragic romance Heer-Ranjha, written in the late 18th century by the Punjabi Sufi, Waris Shah. Yet more tales from Indian folklore portray the grain as a popular staple that filled the kitchens of the great Mughal emperors. Today, on the fields of Madhya Pradesh, Brajesh Chaubey continues his community's long tradition of rice cultivation.
Exporting excellence
Like many farmers in the region, Brajesh grows Basmati on land inherited from his father. For the past year, UPL has been working closely with him to ensure his 13 acres of rice paddies are able to produce high-quality rice that can be exported to the European markets.
Brajesh has adopted UPL's ProNutiva's program with inputs tailored to his specific region and crop through the on-the-ground insight of UPL's regional representative. Backed by UPL and NPP's expertise in conventional and biological inputs, he's already seeing great results on his farm. He tells us that Copio, a biostimulant which puts life back into the soil by improving micronutrient and organic carbon availability, has particularly improved the quality and size of crops.
Like many crops, the cultivation of Basmati can place a heavy toll on the environment. To mitigate this, Brajesh has adopted a prophylactic approach in order to reduce the need for pesticide use while preserving crop utility and profitability. Here too biosolutions are playing an important role by reducing water usage while maintaining high-quality crops.
Future-proofing cultivation
For Brajesh, the joy of growing Basmati is exporting his crop around the world so different cultures can enjoy it just as the Indian Mughals once did. And by taking care of the health of his soil as well as his crops, he can ensure that he gets a fair price now while also securing a sustainable future for his farm.
Brajesh tells us that while the fertility of the soil is degrading day by day, he will continue to reverse the trend by adopting sustainable practices that protect and regenerate soil, enabling him to increase cultivation while also meeting high export standards.