Chad Henderson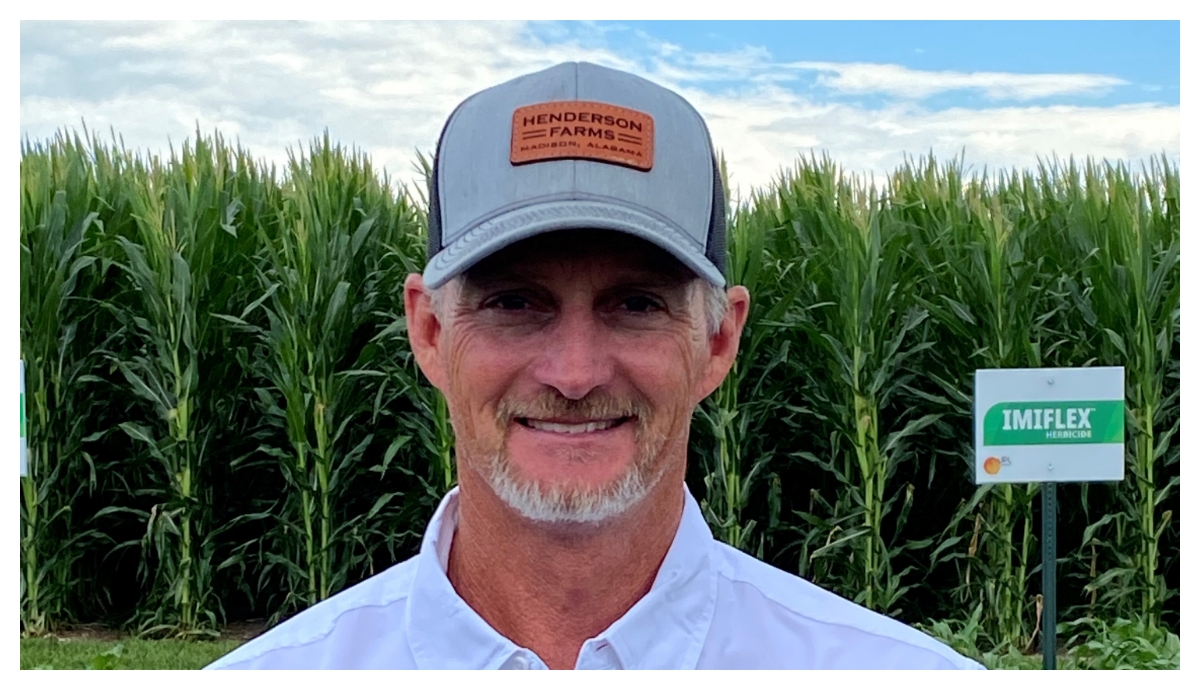 Record Breaking Grower
Sweet Grown Alabama
Season after season across Alabama's 39,000 farms spanning 8.3 million acres, skilled hands bring forth a rich bounty of agriculture products that generate more than US$70 billion in annual economic impact. The industry's deep connections to the state's economy, communities and biodiversity make it one of the most important frontiers for conservation.
Chad Henderson is part of a growing number of innovative farmers moving the state's agricultural system towards a future that is more sustainable—environmentally, economically, and socially.
Five generations of farming
Chad is part of a five-generation farm in Madison that was started by his great grandfather. When he first became a partner of Henderson Farms at the age of 20, the family was farming 1700 acres. Today they have increased their farm to over 8000 acres of dryland and irrigated corn, dryland soybeans, wheat, and dryland and irrigated double-crop soybeans.
Chad recognises that the most sustainable and productive agricultural systems are diverse and constantly evolving—like nature itself. That's why he installed the first irrigation systems on the almost exclusively non-irrigated or dryland Henderson Farms in 2012 – a move which proved to be a turning point in their corn production. In 2015, Chad took first place in the state of Alabama in conventional irrigated corn and is currently the Alabama corn yield record holder with a yield of 355 bushels per acre.
Soil focus
Through decades of science and practice, Chad and his family have implemented sustainable farming practices with a focus on soil. He's adopted strip-till practices, which provide many of the soil health advantages of no-till including reduced soil erosion and more precise application of fertilizer, while still providing the tilled seedbed you get from conventional tillage.
He has also been using UPL's Ultra Blazer and Moccasin II Plus environmentally-friendly herbicides for the past three years, a combination of solutions designed specifically to respond to local conditions and his crop's needs. More than just the sustained weed-control and soil health benefits, Chad tells us that he values the ongoing support he receives from his UPL sales representatives and agronomists.
Crops of the future
Another key theme connecting many of the practices Chad has adopted is his commitment to sustaining his farmland for future generations. We look forward to working by Chad's side as he continues his family tradition of giving back to the earth and instilling the values of sustainable food production.