Clovis and Vitalie Taittinger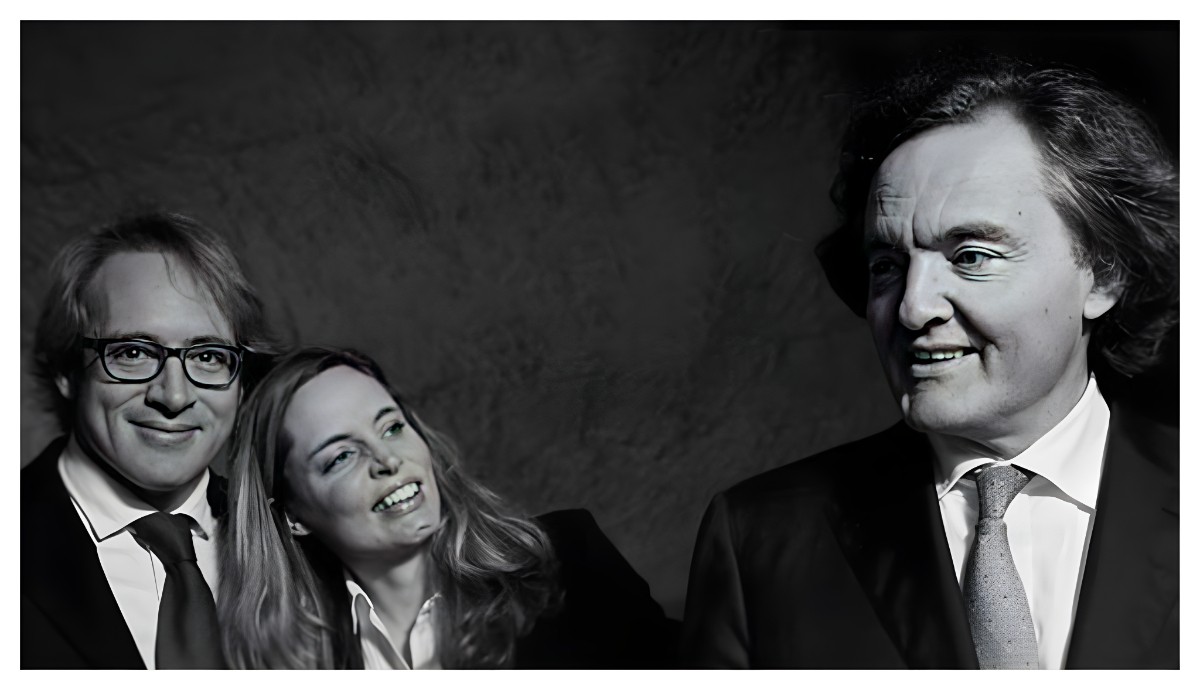 History in a bottle
A taste of history


Nestled between Paris and Brussels, the picturesque French province of Champagne is best known for its sparkling wine, fiercely protected and fervently enjoyed by wine-lovers all over the world. With a story that can be traced back to 1734 when it was originally known as Forest-Fourneaux, Champagne Taittinger and its UNESCO listed cellars, containing magnificent 4th century Gallo-Roman chalk pits, are a gateway to the history and traditions of the beverage that has become a byword for celebration and for luxury across the globe.
In 1931, Pierre Taittinger, acquired the champagne House after falling in love with the Château de la Marquetterie while stationed there in the 1st World War. The Reims-based House is now headed up by Pierre's great-grandchildren Clovis and Vitalie, and the Château de la Marquetterie remains central to the cultural heritage of the champagne. Built on and sustained by family ties as strong as the vines they cultivate, Tattinger is today one of the world's most prestigious Champagne brands, setting the benchmark for excellence in the industry.


A promise to the future
The vision and essence of the Taittinger family is intimately linked to their unique cuvées. It remains one of the few Champagne Houses owned by the family named on the label, demonstrating an unwavering commitment to a century of craftsmanship, tradition and heritage.
It is also a promise to the future. Stewardship of the land that breathes life into the Chardonnay, Pinot Noir and Pinot Meunier grapes that go into their Champagne, forms the cornerstone of Tattinger's quest to ensure their family name, exceptional terroir, and surrounding ecosystem are preserved for future generations. As a result, the Champagne house was awarded two environmental awards in 2017, the Viticulture Durable en Champagne and the Haute Valeur Environnementale accreditations.


From the depth of the Atlantic to the heights of Champagne
And ensuring this legacy relies on a healthy, sustainable approach from soil up. UPL is very proud to be trusted by a global champagne powerhouse with as dedicated a following as Taittinger. For years now, our Natural Plant Protection (NPP) business has provided a suite of environmentally-friendly biosolutions to guarantee the quality and resilience of the vines, and maintain the quality millions have come to expect from Taittinger.
From the depths of the Atlantic we devised GoActiv, an extract made from seaweed that helps grow a more developed, richer, and better tasting grape to be harvested, blended and stored deep inside Taittinger's Roman cellars. Taittinger also draws on the properties of Blue Bordo to keep unwanted fungi at bay, and delicately dusts vines with Sulphur to remove mildew and bacteria. These are just some of the secrets that keeps Taittinger's vines some of the most admired in the world, and its champagnes the most sought-out.