Dr Aida Cabusas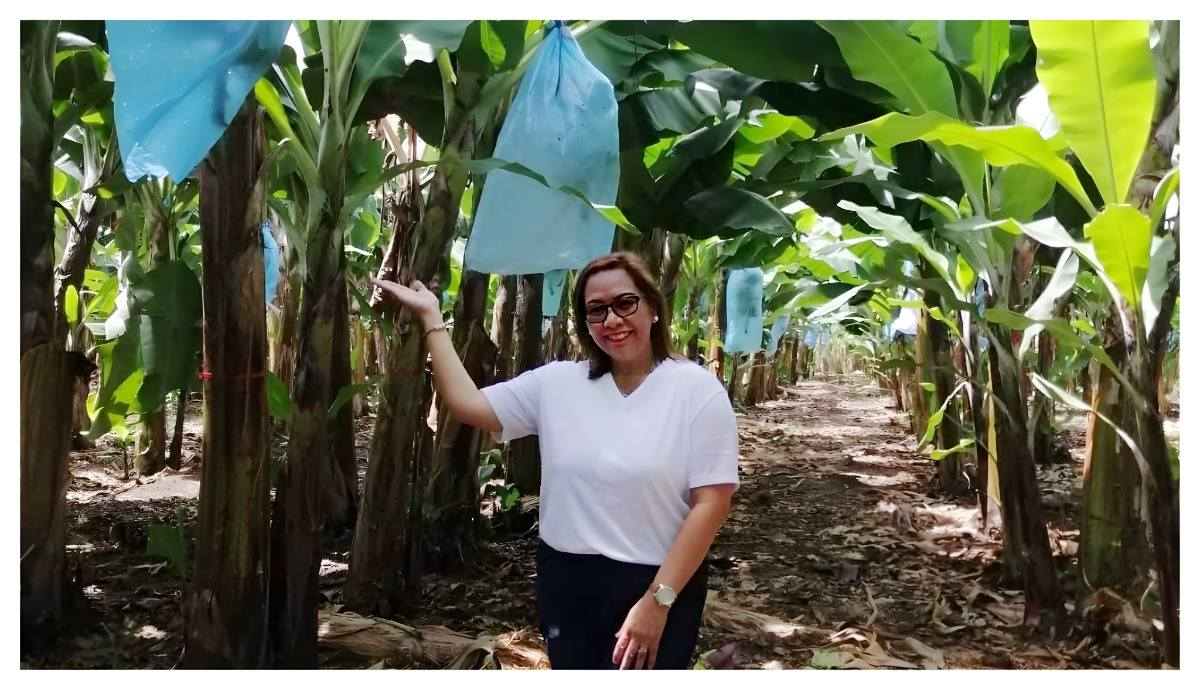 Top Banana
Ancient history's new future
The Philippines is one of the earliest sites of banana cultivation. Around 10,000 years ago, various peoples across the wider region bred hybrids of the wild fruits that grew around them to produce the first seedless bananas and plantains that subsequently spread around the world.
Today, Dr Aida Bagara-Cabusas is continuing that legacy with modern science to reintroduce banana cultivation to a formerly abandoned farm, growing not just bananas but also sharing knowledge to support other growers.
Science meets tradition
In 2019, a once productive growing station run by DOLE Stanfilco, one of the Philippines' largest banana exporters since the 1960s, had been abandoned for five years after being rendered unusable by Panama disease (also known as banana wilt). However, a former senior scientist specialising in plant nutrition at Dole Philippines, and accredited by the Philippines Fertilizer and Pesticide Authority (FPA), Dr Cabusas was well placed to change things.
Dr Cabusas used her knowledge of disease, banana varieties, and UPL's specialised inputs to bring the farm back to life, backed by strict disease management protocols. Today, the farm extends over 15 hectares and produces, on average, 5500 boxes of cavendish variety bananas per hectare. Dr Cabusas also runs a banana tissue cultural laboratory and nursery to meet both the farm's own seedling requirements and support other growers.
A history and a future with UPL
Dr Cabusas and UPL have a history together too. At Dole Philippines, Dr Cabusas initiated a trials of Glufosinate ammonium (Fascinate 150SL) and helped UPL Philippines register the product. And UPL products, including those previously trialled and proven by Dr Cabusas, have since been integral to her farm's success.
By using UPL's conventional and biological input packages, as well as traditional farming good practices, Dr Cabusas has overcome Panama disease to secure harvests of Class A quality bananas.
Securing food security
Dr Cabusas is now looking to a future of sustainable farming that addresses food security issues in the Philippines and globally. She's keen to continue using UPL's integrated, hybrid pest management and nutrient inputs to avoid overusing pesticides and fertilisers, while also pioneering moves away from industrial farming that deplete natural resources and leave people with unequal access to food. As Dr Cabusas harnesses cutting-edge science to give this traditional crop a new future, UPL will stand by her with high-quality, sustainably-focused inputs to help her secure food security.