Eduardo Gaitan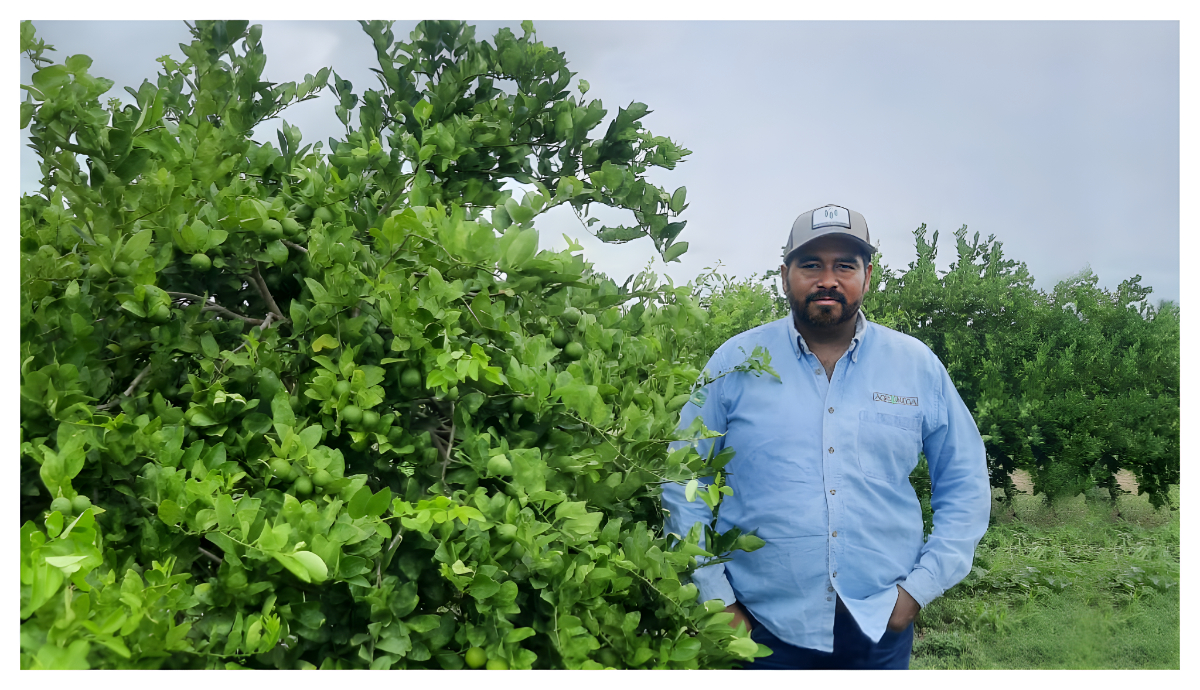 Lemon-aid
Tropical fruit paradise
Mexico is the world's largest tropical fruit producer, exporting around US$3.3 billion of tropical fruits to the United States, Japan, and Europe. That's why when life gave Miguel Gaitán lemons, he didn't just make lemonade – he diversified into growing pineapple, lime, papaya and habanero peppers to tap this hungry international market.
With this crop of signature Mexican fruits, popular domestically and internationally, Eduardo's Agromexicana Gaitán agricultural company has become one of the most important in the Tecomán area of Colima state.
Always innovating
Eduardo inherited his farm from his father, Miguel Gaitán Uribe, in 1997. At the time, the farm was dedicated to growing lemons, but Eduardo's own company, Agromexicana Gaitán with its diversified crops, soon emerged as an independent company from his father's. Today, Eduardo's commercial orchards are dispersed across five ranches – Las Humedades, Corne, Huerta II, Primaveras, and Agromega – with average annual yields of 28 tonnes per hectare.
Even with these successes, Eduardo and his team are still innovating. With a commitment to identifying, testing, and adopting more sustainable and environmentally friendly practices, they are working to use microorganisms as effective pests and disease control inputs. This is alongside improving the soil health and surrounding environment of their plantations. For the past three years, Eduardo and UPL have been working together to develop a ProNutiva inputs package to support this commitment and his farm's crops.
Protecting crops – and the environment
The package we've developed in collaboration with Eduardo includes both crop protection inputs such as our 280 SL, Tarang Ultra, and Tarang 150 SL herbicides. These target an array of weeds and other unwanted plants without harming the environment. They work alongside our Lancer Gold, Orthene,Olé-Olé, Malphos, and Knox-Out insecticides and acaricides, which also protect Eduardo's fruits against an array of pests while minimizing environmental loading.
This ProNutiva package also includes an array of nutritional inputs, both biological and conventional, that increase the size, number, and consistency of fruits, supported by our pHase 1 and Bionex adjuvants.
True partners
With this commitment to constant innovation and determination to overcome resistance in the Mexican citrus fruit market to biological inputs, we see Eduardo and his team as true partners in our mission to reimagine sustainability in agriculture. As this family business grows, we look forward to sampling some the fruits of their labours – just as much of the rest of the world does.