Eric Behling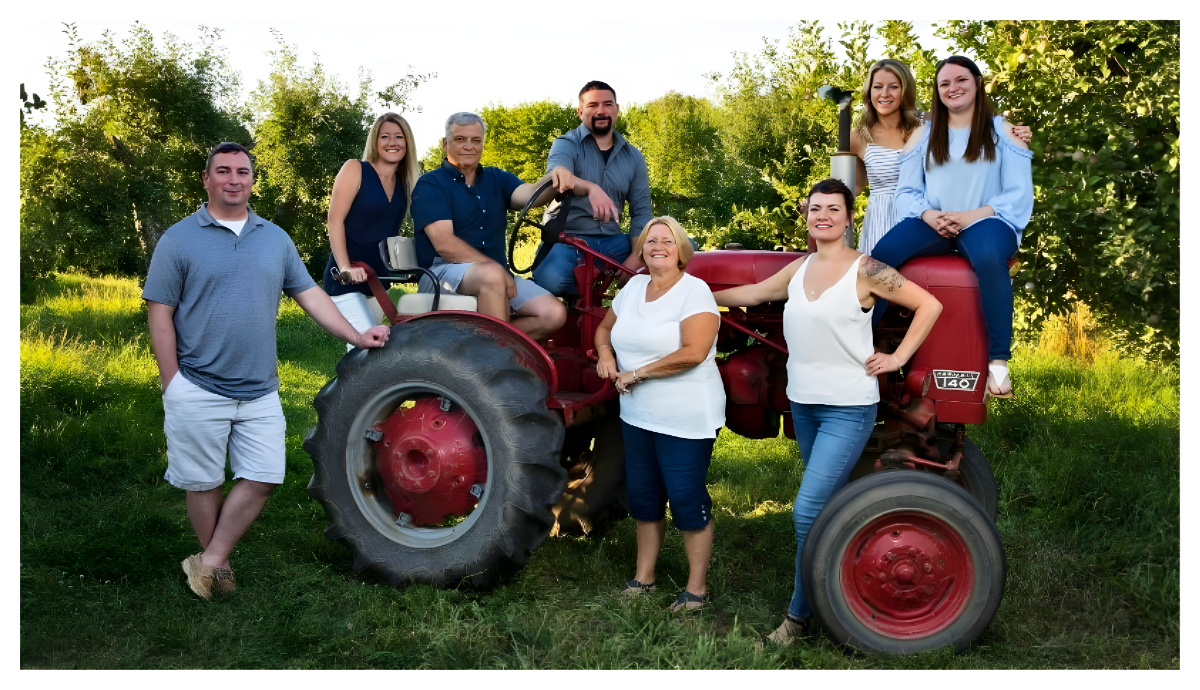 Locally Grown Hero
Taste of New York
When it comes to its world-famous culinary scene, New York has a lot on its plate – hotdogs, pizza, buffalo wings and even the cronut. But did you know that the State of New York is the second-highest apple producer in the USA? With its rich glacial soil, warm sunny days and chilly autumn nights, the state's microclimate helps richly flavoured and refreshingly juicy apples thrive.
Established in 1947 in Mexico town, New York, Behling Orchards has grown through five generations from six to 160 acres of apples with nearly 70 varieties, including their own signature apple, Jenna Blush. Today, three generations of Behlings work side-by-side to make their operation successful and sustainable.
Cultivating awareness and community
Each autumn, when the apples arrive full of flavours, sweetness and juice, Eric and his family turn their farm into a festival,opening their fields to visitors looking to take their pick of fresh fruit straight from the orchards. By serving up delicious seasonal treats, including candy apples and apple bakes, they're encouraging children and adults alike to eat sustainably with locally-grown, seasonal food with lower food miles and a smaller carbon footprint.
A 15-year partnership built on trust and results
UPL representative, Bob Sergeant has been a trusted partner to Behling Orchards for almost 15 years, addressing their specific needs while improving their farm's sustainability. "We began using Cuprofix, Assail, Penncozeb, Topsin, and Microthiol to improve the health and quality of our crops. These products are still very important to us, but with Bob's guidance and field experience, we understand that the NPP portfolio will be thefuture of crop protection," says Eric. "The two newest products we've applied on the farm to control the fireblight bacteria, are Kasumin and Vacciplant. We have had very good success in 2022 and see these, and other biocontrols, being a major part of our farm sustainability."
Sustainability from bud to bottle
In 2019, the Behling family also launched the 6 Acres Farm Brewery and are currently building a separate brewery site for tasting and events. The brewery draws from local sources, utilizing fruit from the farm and hops from another nearby farm. They also use the old-fashioned rack and cloth technique, ensuring their artfully blended cider is crafted sustainably from bud to bottle.We look forward to continuing our relationship with Behling Orchards, supporting the further growth of this dynamic farm.