Ewa and Janusz Andziak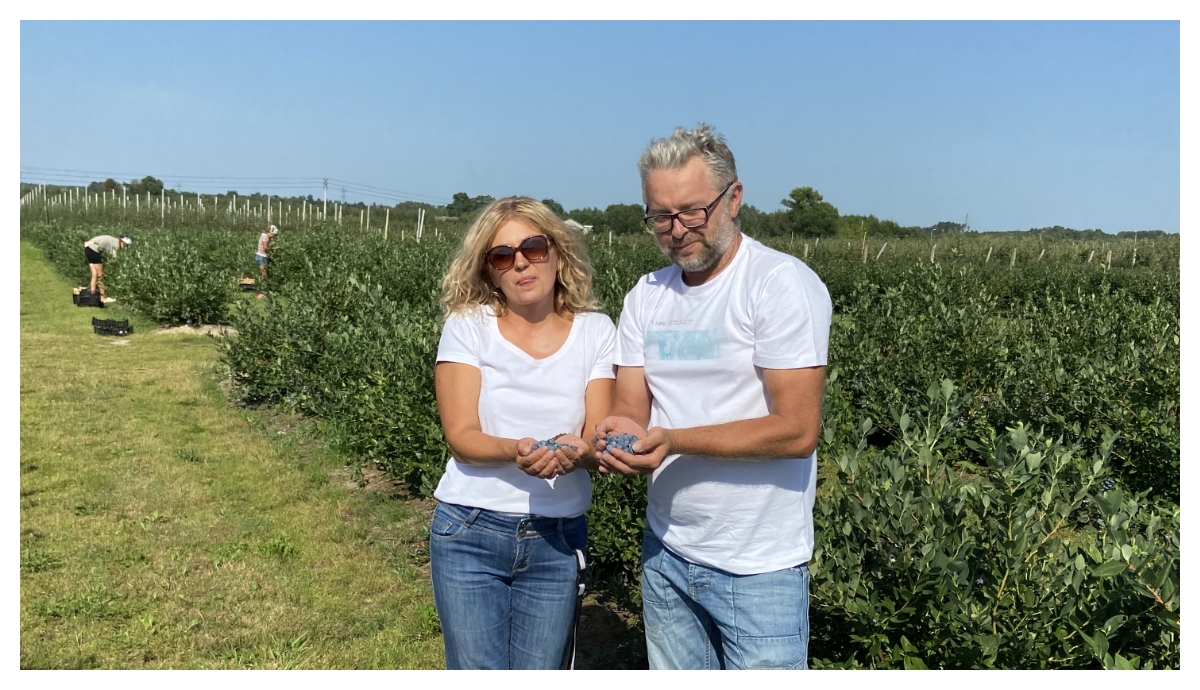 Berry Sustainable
Blueberry day
In Poland, the first of July is national Polish Blueberry Day marking the start of blueberry harvesting season and reflecting how popular the little fruit has become in the country. Although native to North America, blueberries have rapidly become an important part of Polish culture, cuisine, and economics, with the country now Europe's largest grower of the fruit, producing over 25,000 tonnes per year.
The farm of Ewa and Janusz Andziak is a part of this extraordinary explosion in popularity, cultivation, and export of Polish blueberries and their derived products.
A growing family
Married couple Ewa and Janusz inherited their farm in Poland's Wola Żyrowska central region after receiving their doctorates from the Warsaw University of Life Sciences. For 20 years it was a family farm before being passed into the care of Ewa and Janusz who are now already introducing their three growing children to the business, bringing up a new generation of hero farmers.
This expansion of the farm from one generation to another mirrors the way Ewa and Janusz have expanded their farm's produce. Originally growing apples and strawberries, over the past 10 years blueberry cultivation has expanded to cover 10 hectares of different varieties of the sweet, little fruit.
Blue planet
To meet global demand for Polish blueberries, Ewa and Janusz are using a range of sustainable biosolution inputs from Natural Plant Protection-NPP, UPL's biosolutions focused business unit, to ensure higher yields. They highlight as particularly important our Vaxiplant fungicide, which uses an active ingredient derived from plant extracts to encourage a crop's own defences, and Asahi SL, a growth regulator that guarantees optimal growth conditions from the beginning of the growing season to the end.
A blueberry a day…
We should count ourselves lucky that our global hunger for blueberries is being met by farmers like Ewa and Janusz. By supplying us with such high-quality fruit, they're not just making our taste-buds happy – they're making our whole bodies happy too. That's because blueberries are rich in antioxidants, phytoflavinoids, potassium and vitamin C. They can lower the risk of heart disease and cancer, and are also anti-inflammatory. We're proud to work with families of hero farmers – and delighted to feast on their super fruit.