Gerardo Villalobos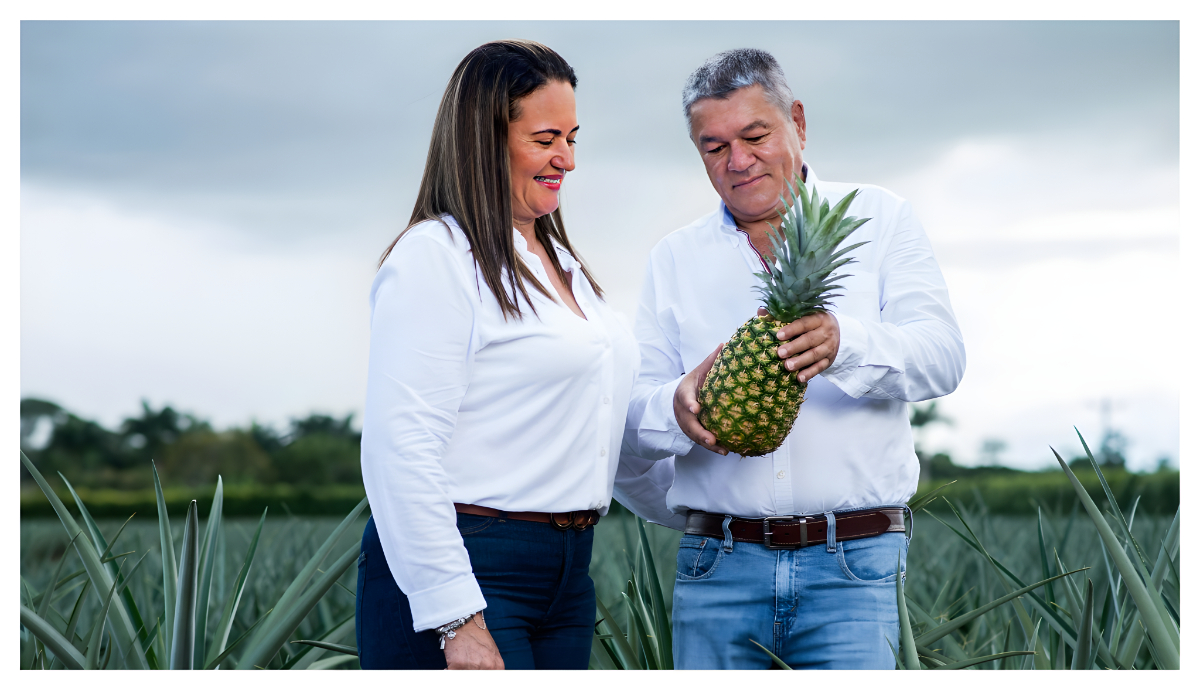 A Fruit To Be Treasured
Changing tastes
Pineapple consumption can be traced back to around 1200 BCE. But it was only 17th century CE European tastes that brought global demand. It was initially valued for its beauty and displayed rather than eaten at dinner parties with the result that in the 18th century pineries – greenhouses specifically designed for pineapples – became status symbols among European high-society.
Today, tastes have expanded to appreciate pineapple for its flavour and Costa Rica has emerged as the number one exporter of the fruit in the world. The country exports 98% of the pineapples it grows, amounting to 2.6 million tonnes per year and 45% of global supply.
Quality is everything
Gerardo Villalobos has worked since 1989 to create a flourishing international business, with his produce demanded by consumers. Now with employing more than 900 people, Grupo Visa sells just under 10 million boxes of pineapples to 23 countries around the world. While the main market for the pineapples is America, you can find Gerardo's pineapples in the key European markets that once valued ornamental Pineapples and pineries such as Italy, the Netherlands, and France.
Gerardo takes pride in the quality of his pineapples but knows that he couldn't have done this without strong roots, both in his crops and his community, or alone. At UPL, we've been honoured to have worked with Gerardo for over 4 years. He believes that UPL's superior products, on the ground direct technical support, and transparency have helped ensure Grupo Visa and its pineapples thrive. And our sustainable inputs have not only protected his crops, but also helped "produce more and better" pineapples to support the global ambitions that Gerardo has for his business.
Evolving products
Gerardo now has global ambitions for a wave of further pineapple products to feed the growing demand for the fruit. Exporting pineapples has ensured that Grupo Visa has already been able to solidify its market-leading position in exporting pineapples to the United States. However, Gerardo believes there are further opportunities by investing in value-added products such as frozen pineapple, dehydrated pineapple, and pineapple juice to complement his fresh pineapples.
Shared tastes
At UPL we're looking forward to standing alongside Gerardo and Grupo Visa as they diversify and expand their business, adding to the ways in which consumers have enjoyed pineapple over centuries of popularity.