Hanshdas Yadav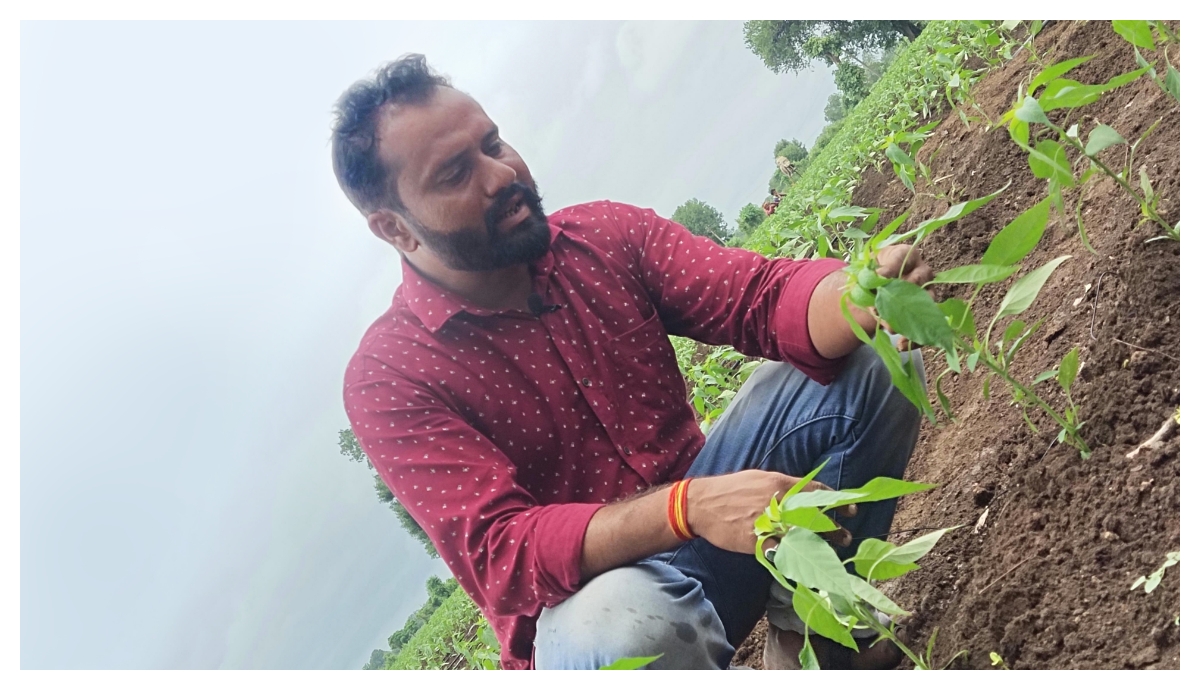 Farming Pride
More than a business
Recent years have been challenging for chili farmers in the central Indian state of Madhya Pradesh. Increasing pests and falling prices have left many farmers reluctant to even harvest their crops, such has been the drop in profitability.
For young chili farmer Hanshdas Yadav, however, farming is more than business, it's a matter of pride in serving his nation – values instilled in him by his father.
Deeply rooted values
The Yadav family have owned the land they farm on for four generations. Situated near the village of Lalani in Madhya Pradesh's Khargone region (famous for its chilis), the Yadavs began farming in 1975. Living here with his wife, Aruna, and daughter, Bhakti, Hanshdas is making the most of his eight acres by selling both fresh and dried chilis. Hanshdas has also lately become a local chili farmer influencer for his approach, which combines greater economic resilience with a deep-rooted care for the environment. Like many farmers worldwide, he has embraced UPL's ProNutiva program to support this approach.
Influential inputs
Hanshdas states that UPL has become like family to him, valuable not just for agricultural inputs and solutions but for its advice and guidance. In the four years that Hanshdas has used ProNutiva's synergised conventional and biological input program, backed with integrated pest management, he has seen a 20% increase in yield and better-quality fruit with it.
The package the ProNutiva team developed with Hanshdas, customised to meet the specific demands of his farm, comprises a range of crop protection inputs including Floramite, Cuprofix, and Atabron that guard against common diseases, fungi, and pests of chili plants, supported by nutrient supplements such as Macarena and Provax. Hanshdas is also using Zeba, one of our newer biosolutions. It supports soil health while also reducing water use and minimising environmental loading, which Hanshdas notes has played a significant role in addressing water scarcity on his farm.
A farming family
As Hanshdas faces down these recent challenges he wants to share his sustainability minded ProNutiva approach with other growers. He calls on farmers to respect their land, noting that it's "as important as a mother to us. We must apply sustainable solutions so that coming generations can survive on this soil." We're honoured that Hanshdas considers us a part of this farming family and, like him, we're committed to seeing agriculture respect the mother soil from which so much springs.