Jayro Aparecido Yamamoto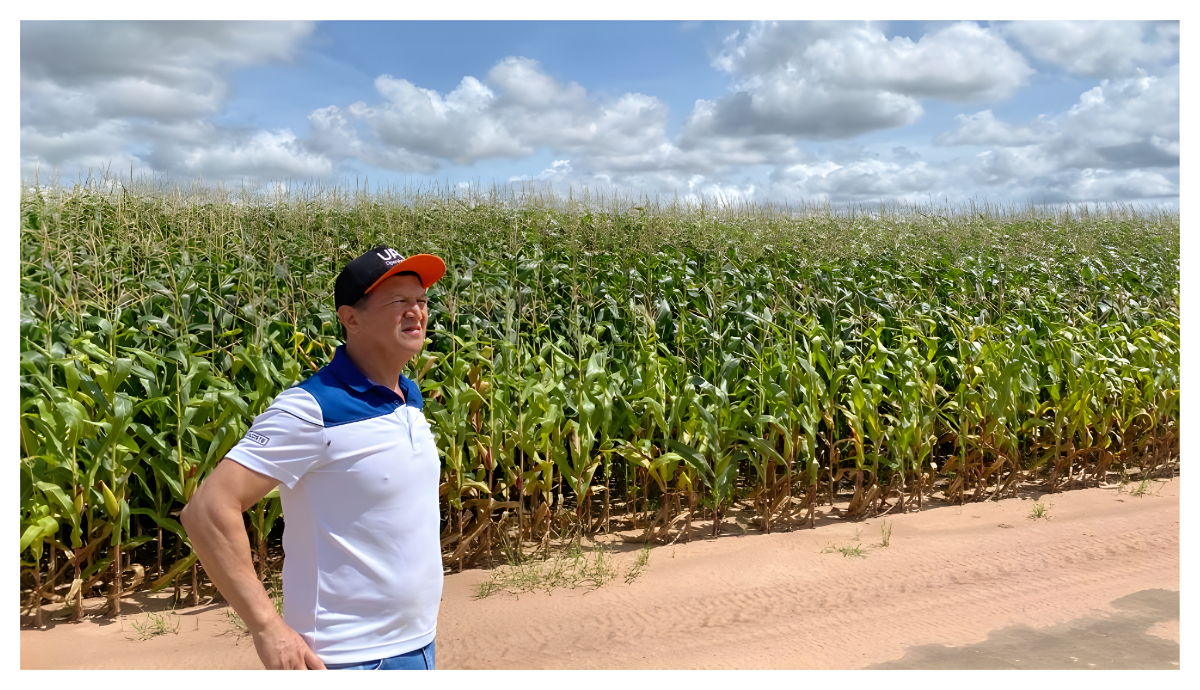 Heritage Hero
A diverse heritage
From its ancient, pre-Colombian, UNESCO-recognised rock paintings (the highest number in one place in the world) to the influence of the varying waves of settlers over the past two hundred years, Piauí state in North Eastern Brazil is a land of long history, diverse inhabitants, and a mixed economy – particularly agriculturally. Farm produce accounts for around 12% of the states' GDP, with agricultural exports including soybeans, essential oils, cotton, and cashews.
Located near the town of Uruçuí on Piauí's northern border, Jayro Aparecido Yamamoto has been growing a range of crops on his farm's 14,000 hectares since 2004.
Tried, tested, and certified
Jayro initially began growing rice, but soon expanded the farm to include new areas of corn and soybean crops. Employing tried and tested crop rotation techniques to increase productivity and maintain soil health, the farm today produces around 26,000 tonnes of soybeans and 6,000 tonnes of corn each year.
The farm team are currently undergoing Round Table on Responsible Soy Association (RTRS) certification process, aimed at further improving its sustainability practices. RTRS is a nonprofit organisation working with growers around the world to ensure that soy farming, a rapidly expanding global industry, is an environmentally, socially, and economically sustainable process.
Ever present solutions
Alongside these good agricultural practices, Jayro uses a wide range of UPL products – both conventional and biological – to support his crops. Jayro identifies the key inputs as our Sperto pesticide against the common soybean pests bed bugs and whitefly, Unizeb Gold fungicide against common cereal infections such as yellow and brown rusts and various blights, and our Tridium fungicide which focuses on different kinds of mildews and rusts. And as important as inputs, Jayro also appreciates UPL's after sales support, which he credits with always being able to present solutions to challenges facing the farm.
On target
For Jayro, his daily mission is feeding the world – a mission he recognises he shares with farmers and the agricultural industry worldwide. And like all of us at UPL, he's committed to making sure agriculture fulfils this mission as sustainably as possible. His next target is increased use of biosolutions for crop protection and reducing residues, particularly vital considerations with Piauí's nearby UNESCO World Heritage site national parks. Sharing these targets, we look forward to collaborating further with Jayro and his team.