Jean Paul Aka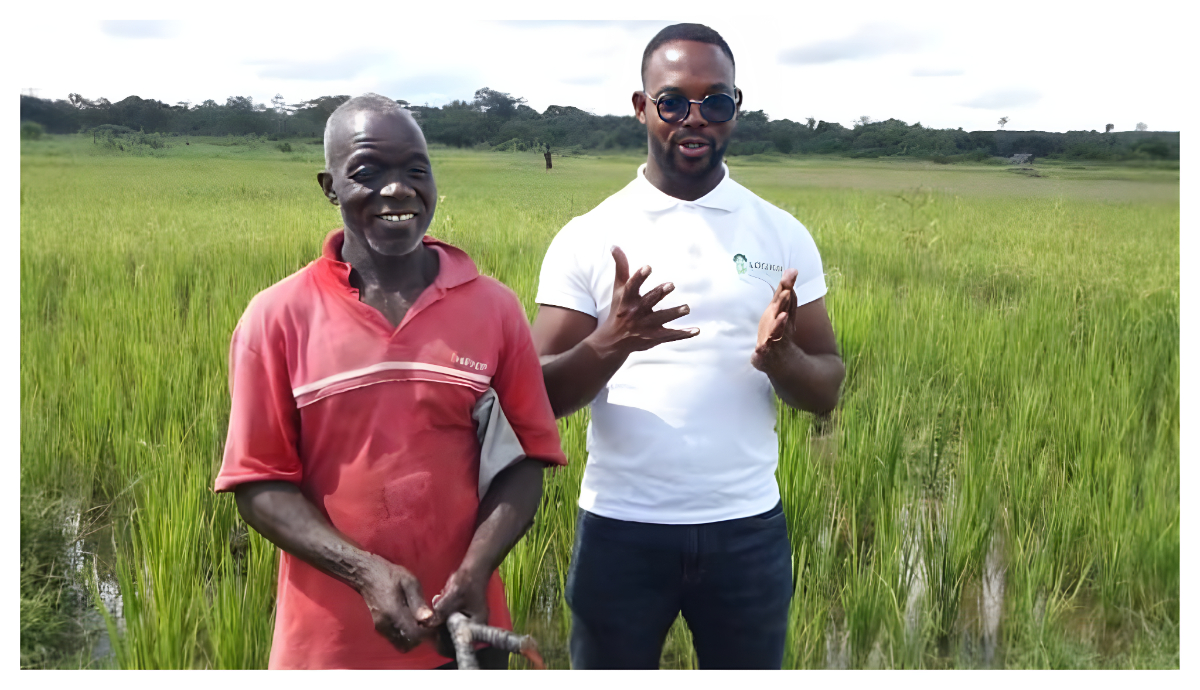 Young Energy to an Old Industry
Inspiring a new generation
Going by global trends, farming is an old man's industry as young people leave rural areas for cities in search of higher incomes. Jean Paul Aka from Cote d'Ivoire is looking to reverse that trend.
A young agricultural engineer and a 'progressive rice producer,' Aka set up his own rice business, LOCAGRI. In a country where the median population age is just 19, but that of farmers is 50, Jean Paul sees this as a chance to transform rice-cultivation – one of the world's most widely consumed staple foods – by inspiring a new generation to take up a career in agriculture.
"I would like to be a role model for empowering young people to engage in sustainable agricultural value chains, particularly in rice cultivation," says Jean Paul. "As an inclusive 'Agripreneur', my mission is to meet or even exceed the needs and expectations of resource-poor farmers and rural communities by helping them tap into the power of innovation to sustainably improve their productivity, income and living conditions. I believe that this is key to combating high unemployment, reducing poverty and achieving food security and sovereignty in Cote d'Ivoire."
Working together, growing together
To achieve this, Jean Paul is working with UPL to improve over 300 farmers' access to new inputs and technologies. The results are clear: Since adopting UPL's hybrid rice varieties, herbicides and fertilizers three years ago, LOCAGRI has grown new waves of sustainable, resilient, higher-quality rice, with growers and clients alike attesting to the improved grain quality and marketability compared to local varieties.
With these benefits proven, igniting the younger generation's interest in sustainable agriculture is Jean Paul's guiding principle for the future of LOCAGRI. He plans on growing his network to 2000 producers in the next four years, acting as an incubator and accelerator for new technologies and Good Agricultural Practices that protect natural ecosystems and guarantee food security for generations to come.
Sustainable sustainability
Getting young people interested in farming is one challenge, keeping them involved is another. But here too Jean Paul aims to improve young farmers' prospects.
By leveraging technology and knowledge sharing, Jean Paul and LOCAGRI are improving smallholder farmers' access to financial services and helping to cultivate a value chain that supports a viable rice industry in Cote d'Ivoire, alleviates youth employment, and strengthens sustainable food chains.
We're looking forward to working alongside him as he does.