Jose Nelson Mallman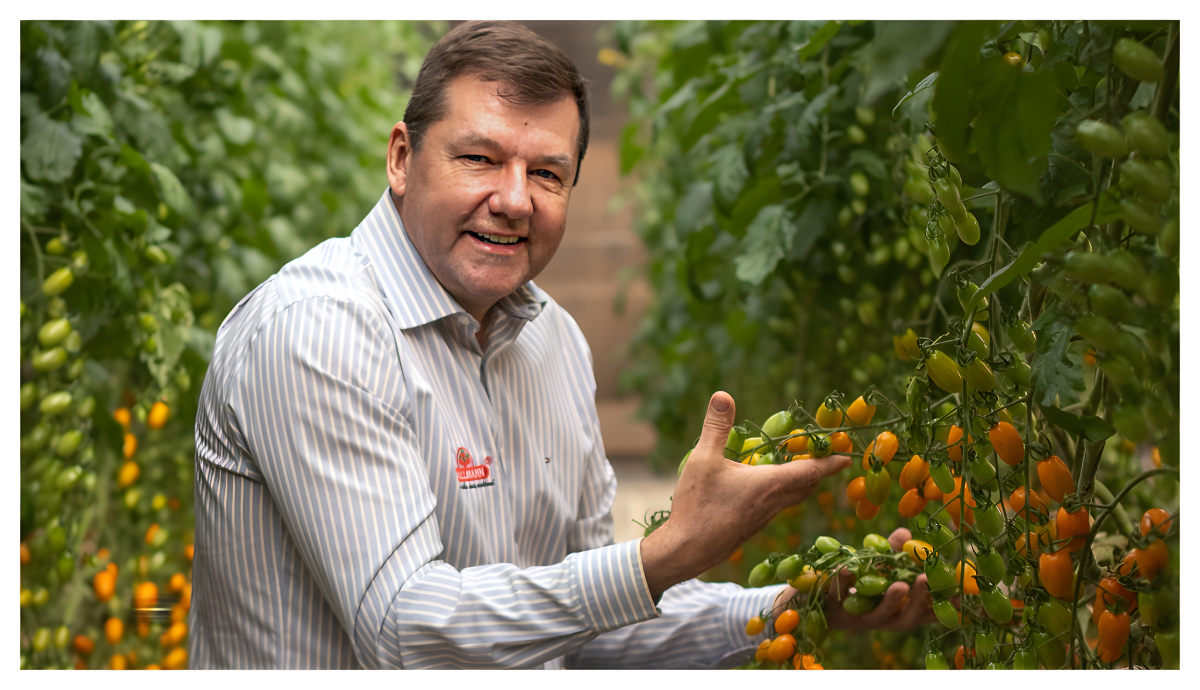 Tomorrow's Tomatoes
Super food
For a fruit so widely embraced by cuisines the world over – from curries to pizzas, salads to burgers – it's perhaps surprising to learn that tomatoes originated in Mexico. First domesticated by the Aztecs, they were brought to the wider world by the Spanish. Today, around 37 million metric tonnes of tomatoes are consumed globally per year, second only to the potato. And tomatoes aren't just tasty, they're also a 'super-food' rich in nutrients, vitamins, and antioxidants helping protect against cancer, high blood pressure, and diabetes.
Fortunately for tomato fans in Brazil, they've got José Nelson Mallmann, founder of Mallmann tomatoes, supplying them with passionately and sustainably grown tomatoes.
A tomato source
José's Mallmann Group has been supplying Brazilian and European markets with quality tomatoes for over 20 years. They've become specialists in the production, marketing and distribution of tomatoes, meeting domestic and international food safety standards for good agricultural and good manufacturing practices. They're also committed to respecting both the environment, with a highly trained and committed team working to find new sustainability solutions, and to respecting their 1,200 employees to ensure that tomatoes can be grown, consumed and enjoyed for generations.
Mallmann's differentiated farming allows them to provide consumers with different variety of carefully grown tomatoes. In their open fields, Mallmann grows their majority crop – the large, round, and most durable tomatoes that are ideal whole or cut up; cooked and raw; and in hot or cold dishes. Meanwhile, their semi-protected fields create a micro-climate for Roma and Tropical tomatoes, and, in their greenhouses, naturally sweeter varieties of grape tomatoes are grown in complete protection.
Two mates
We've been working with Mallmann for 10 years, supporting their commitment to sustainability with our own. We've provided a range of Natural Plant Protection (NPP) biological pest control inputs including Biobac nematacide, Matrine acaricide, Azamax insecticide, and Sperto bed bug and whitefly controller. We're also supporting Mallmann's own organic compost fertiliser with our Foltron foliar fertiliser.
Super smiles
Mallmann state that their work only ends with consumers' smiles and satisfaction. With their commitment to ever-increasing sustainability, the planet is sure to be smiling too. As Mallmann constantly works to make water usage ever more efficient, cut down on crop burning, and embrace more and more biosolutions, we're proud to be a part of their commitment and look forward to supporting them into the future.