Luis Escartín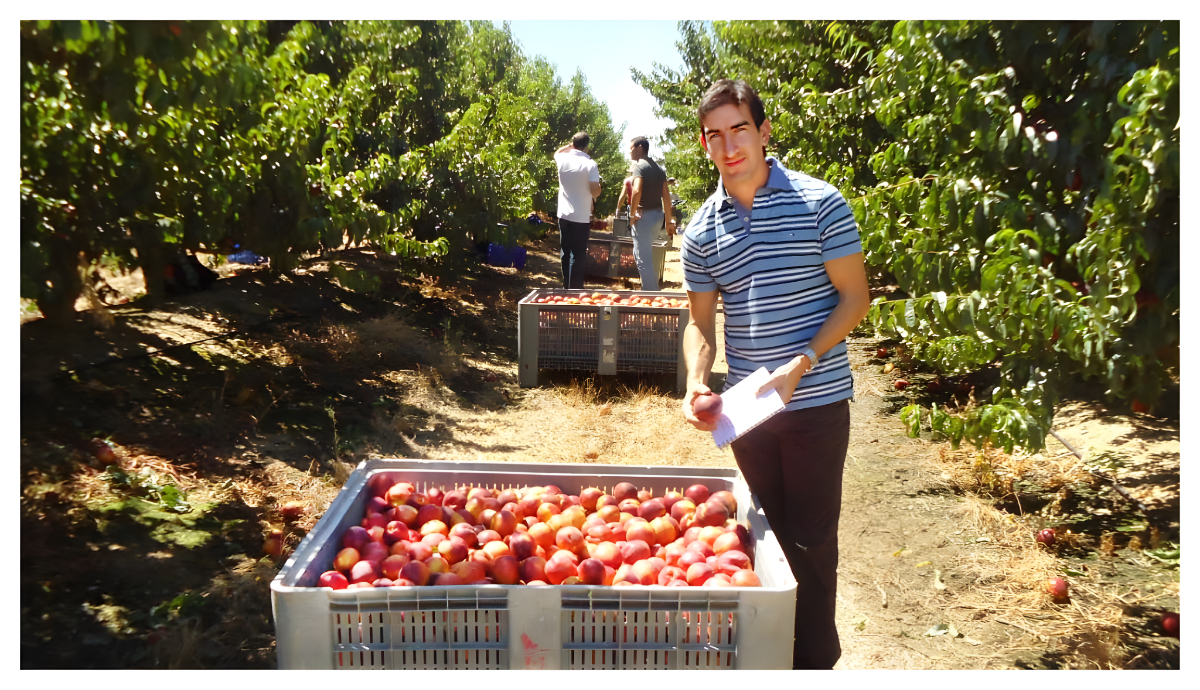 Plum Position
GAP in the market
Consumers expect their food to be safe and free from disease, pests, and residues. A range of international agricultural standards are in place to ensure this, with the Global Good Agricultural Practices (Global GAP) certification one of the best known. As firm believers in food safety we work closely with Global GAP, because safe food means sustainable food when we can prevent millions of dollars in unsafe produce being destroyed.
In Mendoza, Argentina, Luis Escartín is a third-generation family farmer adopting the highest international Global GAP Standards to not just be safer and more sustainable, but also to fill the gaps in international fruit markets.
Growing quality
Luis launched Frutas Escartín in the late 1970s and by the mid1990s had exported his first plums to Brazil. Pears soon followed driving steady and sustained growth in the domestic and Latin American markets until a new millennium brought new horizons. In 1999 Luis began exporting pears, peaches and nectarines to Italy. Further markets soon opened in Spain, the Netherlands, and the UK, driven by his fruits' quality. Indeed, Frutas Escartín became the main Argentinian peach producer exporting to the UK.
Today, Luis' over 250 hectares grow produce for north and south America, Europe, and the Middle East, with each one recognising the quality of his fruit.
High-standards all round
We've been working with Frutas Escartín for two years now, providing a custom package of ProNutiva inputs offering as high standards as Luis' fruit. These provide protection in the form of our Unizeb fungicide, Microthiol anti-powdery mildew input, Omite acaricide, and Quikphos post-harvest pest control, alongside nutrient and growth enhancement inputs K-fol foliar fertilizer and Biozyme to enhance budsize, flowering and fruiting.
Sustainable farming and sustainable living
But Frutas Escartín not only meets high-standards, it sets them too. This is clear from its commitment to sustainability at every level – soil, crops, water, and people. So, as well as implementing sustainable practices and inputs, Luis and Frutas Escartín are also working as ambassadors for Global GAP standards, collaborating with other farms in the region to ensure a sustainable future for local people.
By offering higher standards for employees, Luis is empowering residents to stay in their region, rather than being forced to migrate to cities, and has supported over 30 families into homeownership. At UPL, we're proud to share Luis' commitment to sustainability in the environment, in the food chain, and in society, and it's this commitment that makes him a hero farmer.