Mahendra Rai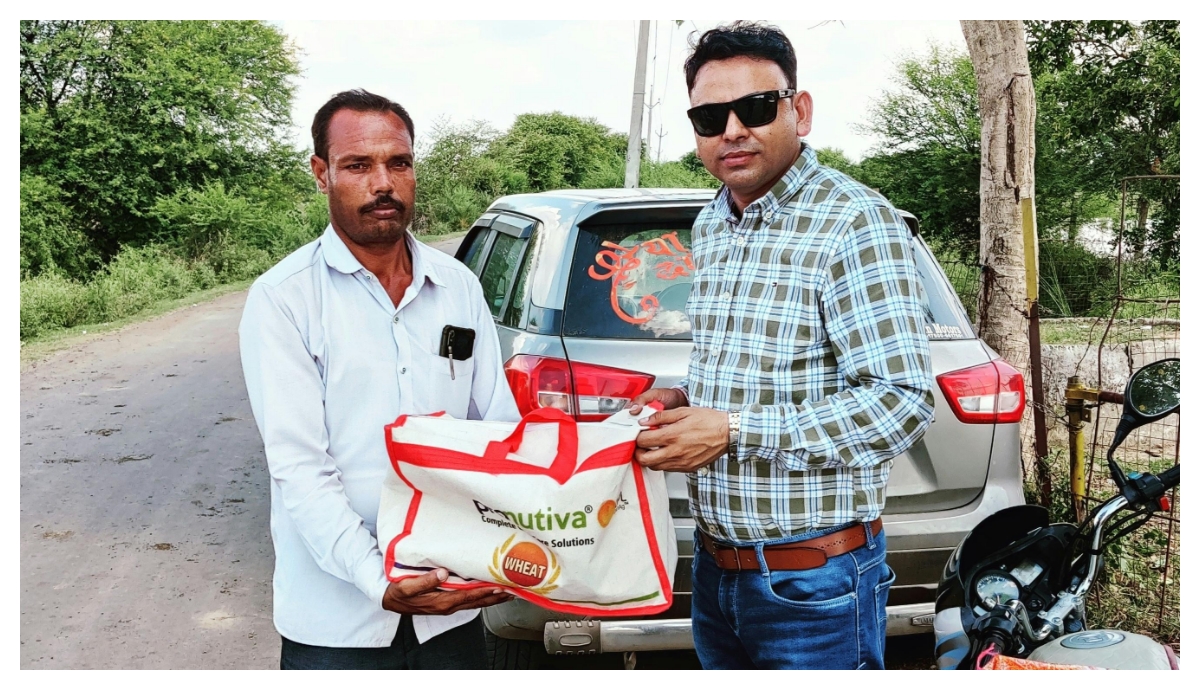 Responsible Rice
A long tradition
India is the world's largest exporter of Basmati rice, which is native to the Indian subcontinent. The counntry accounts for over 70% of the world's supply, the 4.4 million metric tons it exports on average per year brings in over US$4.5 billion to the Indian economy. Given the crop's importance, it is closely defined by the Indian government to ensure growers across the county – both large and small – meet standards and expectations.
Mahendra Rai, a farmer from Madhya Pradesh, has been growing Basmati rice for fourteen years. After inheriting 20 acres of land from his father, Mahendra has since expanded his farm to over 100 acres.
A valued partnership
UPL and Mahendra have been working closely together over the past year to grow Basmati rice more efficiently. "I value that UPL are invested from the very beginning to the end of the crop cycle and even beyond," he says.
Mahendra has adopted our bespoke ProNutiva package of conventional and biological inputs, including Provax, Eros Gold, and Shenzi. He's seen particular success using Gainexa, which he tells us has helped improve rice quality by reducing chaffy grains and breakage. He's also benefited from NPP biological inputs such as Pilatus which has boosted crop yields and Eros Gold which has provided effective weed control in his paddy.
A thirsty grain
Water is an increasingly contentious issue within farming. In India, more than 90% of groundwater is used in agriculture. Basmati rice growing is particularly water-intensive and comes at a huge cost to the environment as a result. A kilo of rice counts for almost 1,670 litres of water – or eight full bathtubs. Rice growing may not be sustainable in the future unless farmers make significant changes.
Mahendra tells us that he's aware that, "as temperatures increase day by day and water is becoming very scarce" he'll need to adopt more sustainable practices to produce more rice at a lower environmental cost. Switching to UPL's suite of biosolutions is part of Mahendra's strategy to improve water efficiency on his farm, while also creating shared prosperity for his fields, communities, and environment.
Farming for the future
Already impressed with the biosolutions he uses on his farm so far, Mahendra is keen to unlock new opportunities for water-smart and climate-positive rice cultivation through NPP's comprehensive portfolio. At UPL, we're proud to partner with farmers working to make their farms – and the food we eat – sustainable for future generations.