Manuel Astasio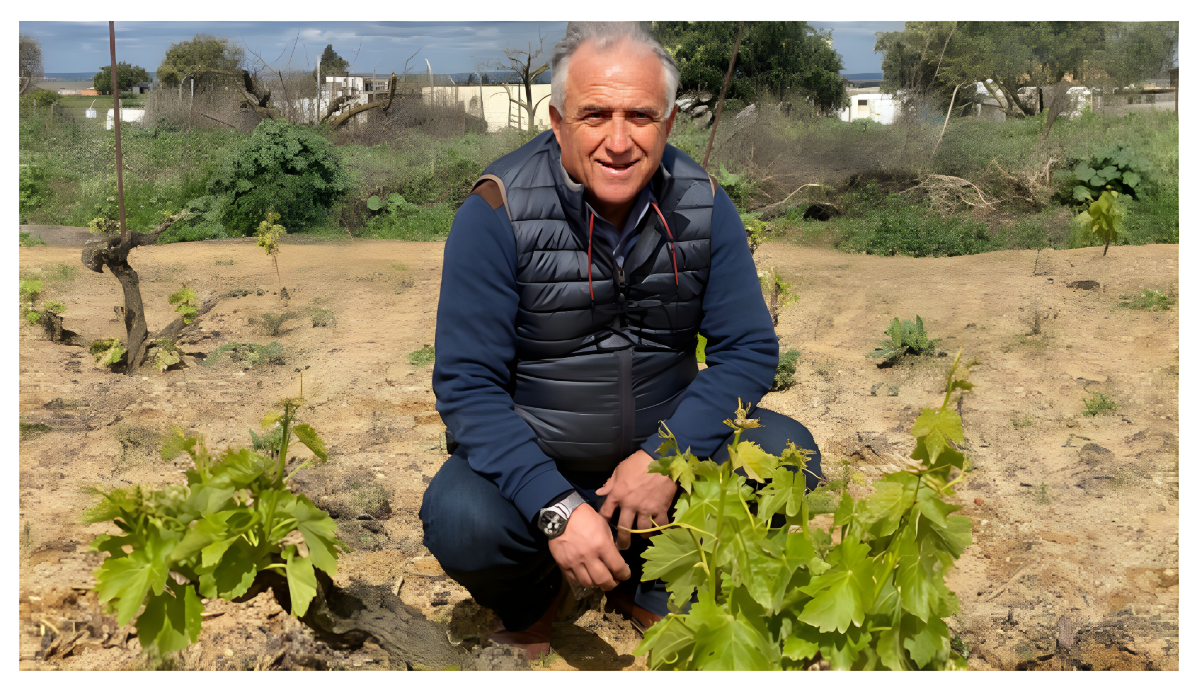 A True Taste of Spain
A century on the vineyard
The Bodegas Infante farm can trace its roots to the 19th century. It was Miguel de los Casares who first opened a modest winery in the Spanish city of Huelva back in 1870, and for over 150 years since then, these vineyards have produced the highest quality grapes and fruits.
Today, Manuel Astasio is one of the owners of Bodegas Infante, growing different grape varieties to produce a line of wines and brandies that capture the charm of southern Spain. With a master's degree in grape oenology and a background in agricultural engineering, Manuel has been a citrus, grapes and olive farmer for more than twenty years.
Exceptional wines made responsibly
The story of Bodegas Infante is one of craftsmanship, passion, and innovation, matched with a desire to produce wines and brandies worthy of a place alongside the very best on the international stage. This means ensuring that only the highest quality grapes with as much vibrancy and personality as the winemakers who cultivate them are used.
Manuel recognises that every grape, climate and soil is different. That's why his work as a vine-grower starts before the seeds are planted with choosing the right sustainable inputs and technologies for his crops and the environment. In 2020, Manuel adopted UPL's ProNutiva program, a bespoke package of inputs tailored to his vineyard's unique circumstances that he says has helped Bodegas Infante "become a more sustainable company." A key input is IODUS, a bio-fungicide used to control Septoria and reduce powdery mildew.
A holistic approach to change
Throughout his career, Manuel has witnessed many changes to the farming landscape that require adaptation, including new environmental pressures and advances in technology. Ensuring Bodegas Infante remains at the forefront of change is central to his mission of becoming the best winery in Huelva.
By approaching the ecosystem holistically and providing every farmer with the knowledge and training they need to adopt new technologies and climate-friendly inputs, Manual is overcoming these challenges while ensuring that the quality and character of their terroir is maintained well into the future.
Inspiring an industry
Manuel hopes that Bodegas Infante will become a role model for other wine and brandy producers, proving that embracing sustainable farming can also improve crop quality, resilience and yield, as well as the health of the land. To encourage sector-wide transformation, Manual wants growers to start farming with the future in mind.