Marcel Michaud and Louise Desilets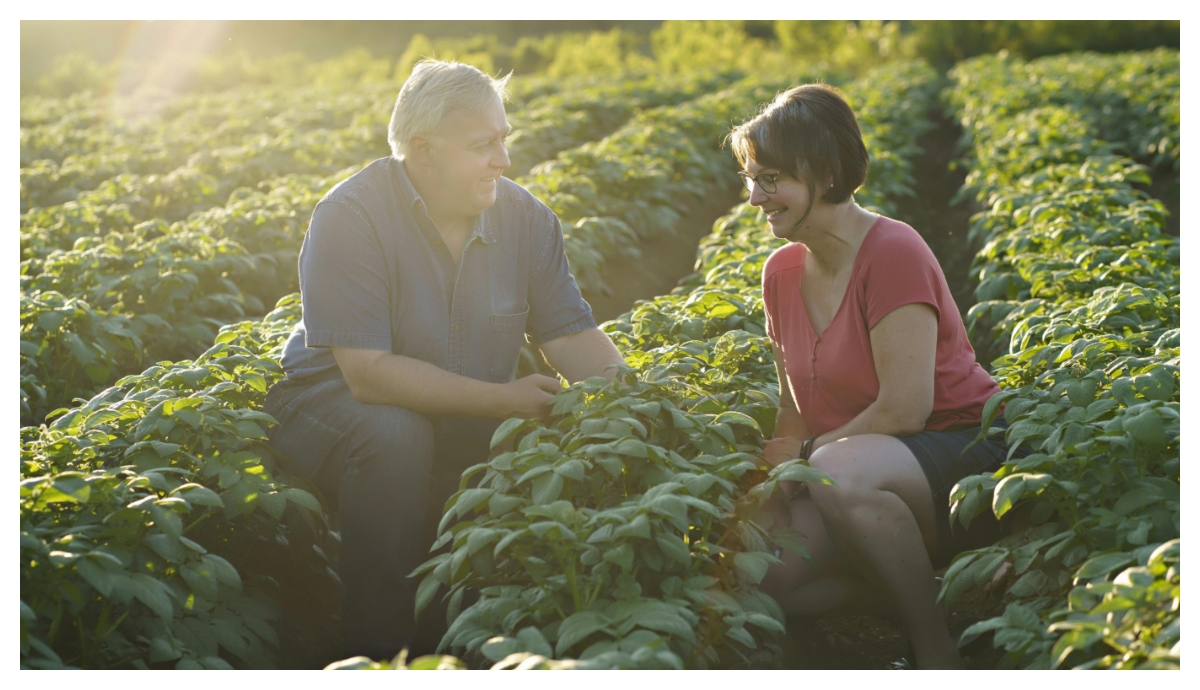 Root of the World
A superior staple
From a startling novelty in the 18th Century, the humble potato has become a staple in dishes around the world from Canadian poutine to Indian Aloo Gobi. Many researchers believe that the potato's adoption into European and North American diets set the template for modern agriculture.
Marcel Michaud and his wife Louise Desilets are sustainably growing the stem that changed the world in Grand Falls, Canada, to ensure that its future is as abundant and nutritious as its past.
From humble to haute
Growing potatoes is something five generations of the Michaud family have been perfecting for almost 160 years. Yet, despite its long history, Les Fermes GAM Michaud Farms has a strong ethos of innovation. Using X-ray technologies and electronic calibrators, they are guaranteeing that the 28,000,000 pounds of potatoes cultivated on 1,200 acres potatoes meet standard grading rules and are disease-free to fulfil the superior quality requirements of the finest restaurants, wholesalers and retail businesses.
The root to sustainability
Potatoes are a resource-hungry and environmentally challenging crop to grow. Les Fermes GAM Michaud Farms are making great strides in protecting the "sandy loam and northern microclimate that give our potatoes the particular flavour sought by North American customers." They're adopting sustainable practices such as crop rotation, conservation tillage, and terrace farming "to nourish the organic matter and preserve biological life in the soil, respect the forests, wildlife and the biodiversity surrounding the farm."
Potato pests
Despite having access to sophisticated technology and tools Marcel and Louise regularly remain at the mercy of pests and diseases – just as the generations of Michaud farmers did before them. For over 25 years, UPL provided them with the crop protection products they need to counter the many threats potatoes encounter as part of a season-long potato management program. By using Perm-up insecticide, Tricor herbicide, and Manzate Max fungicide, we're ensuring their potatoes are getting off to a strong, healthy start, which can lead to better tuber distribution and greater uniformity at harvest, both of which are important for marketability and profit potential.
Working closely with farmers like Marcel and Louise, we're confident that potatoes will continue to be favoured by consumers and chefs around the world for their nutrition and versatility and farmers for their high-yielding value long into the future.