Marcos De Giácomo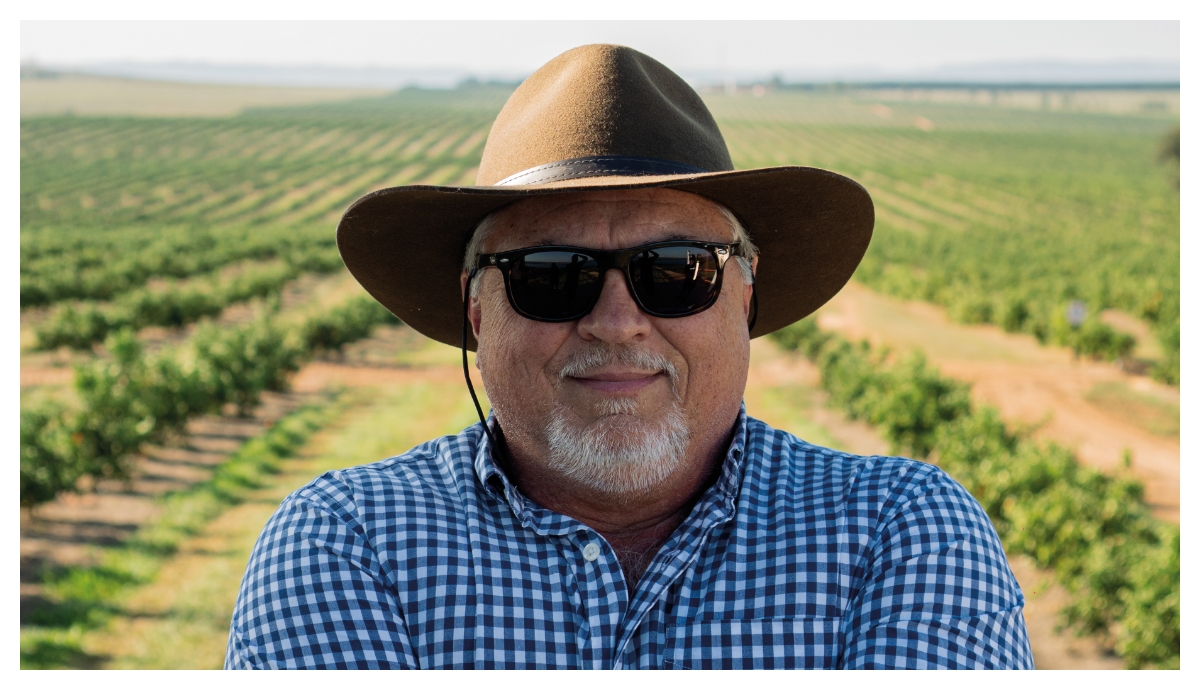 Orange is the New Green
The origin of oranges
Orange juice has long sat next to tea and coffee at the American breakfast table. Synonymous with Florida, it may come as a surprise to learn that most of the world's oranges aren't produced in the Sunshine State, but in Brazil. Oranges are big business in the South American country. Since a series of frosts swept through Florida in the 1960s, devastating orange groves, and Brazil met that deficit with its own supply. Today, Brazil's orange production is unparalleled, accounting for over 25% of oranges grown worldwide and 50% of orange juice production.
The main producing area is known as the Citric Belt, a region that encloses mostly the state of São Paulo where Marcos De Giácomo responsibly grows 620,000 citrus plants on four farms spanning 1200ha.
Insight and inputs
Marcos began growing zesty citrus fruits in Anhembi, São Paulo in 1992, where he now owns three farms in addition to his farm in Bofete. In 1999, Marcos founded Qualicitrus in Limeria, São Paulo, an agricultural inputs company serving Brazilian farmers with "products, services, excellence in service and cutting-edge technology." After years at the helm of Qualicitrus, Marcos sold part of the company to Grupo Lavoro, a leading distributor of agricultural inputs in Latin America.
Partners in sustainability
As the founder and majority shareholder of an agri-inputs company, Marcos is well-versed in the products and services needed to grow his crops and business. For 10 years, we've been working side by side with Marcos to up his usage of biosolutions, equipping him with sustainable inputs such as Sperto, Omite, Obny, and K-Tionic, which, when applied via the soil through irrigation or foliar spray, is promoting helping his citrus crops optimise the uptake, absorption, and absorption of nutrients.
And when we say we work side by side with our farmers, we mean it: We're helping Marcos grow a better tomorrow as business partners too. "What I value most is the product quality and good business partnership in the distribution of our quality solutions through your Qualicitrus reseller to your customers and on their farms."
Connecting people, promoting progress
At UPL, we believe partnership not only connects ideas and people, but can also stimulate change. We're proud to have supported Marcos to achieve the internationally recognised GLOBAL GAP certification through our Ag Value Chain program, demonstrating his commitment to the principles of transparency, sustainability, and promoting Good Agricultural Practices.